Grow Your Small Business With a Good Web Design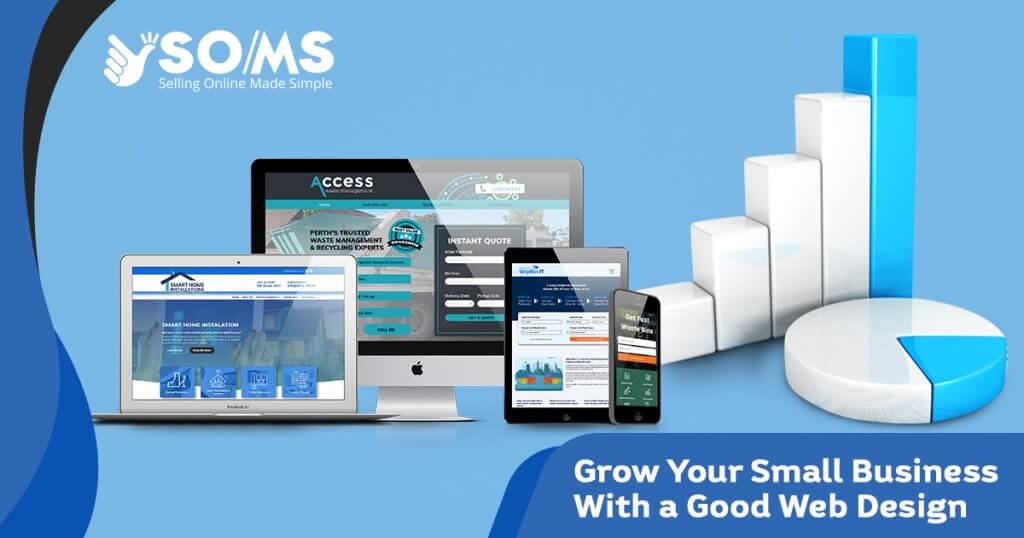 Nowadays, it's easier than ever to sell online. You no longer need to invest in a brick-and-mortar storefront or spend hours marketing your products to customers. With a few simple clicks, you can reach a global audience and start earning revenue.
And with the right web design, you can make the selling process even simpler. Selling Online Made Simple is a leading provider of eCommerce solutions. We help businesses of all sizes create beautiful, user-friendly websites that make it easy for customers to find and purchase your products.
With our powerful tools and resources, you can streamline your selling process, attract more buyers, and boost your bottom line. Contact us today to learn more about how we can help you grow your business with web design.
Why Web Design is Important for Business
A well-designed website is essential for any business that wants to succeed in the digital age. Your website is often the first point of contact between you and potential customers, so it is important to make a good impression.
A professionally designed website will help you to stand out from your competitors and give visitors the information they need. It will also be easy to navigate and look great on all devices.
In addition, a well-designed website will be search engine optimised, making it easy for customers to find you online. Investing in professional web design is essential for any business that wants to succeed online.
The Benefits of Small Business Web Design
In today's digital world, having a website is essential for any business, no matter its size. A website helps you to reach a wider audience, promoting your products or services to a global market. And, with the right web design, you can make a big impact with a small budget.
A well-designed website tells potential customers that you are professional and trustworthy. It also allows you to showcase your unique brand identity. Plus, with features like online ordering and appointment scheduling, you can make it easy for customers to do business with you.
In short, there are many advantages to investing in small business web design. So if you're looking to take your business to the next level, be sure to invest in a quality website. When it comes to small business web design in Australia, there's no one better than Selling Online Made Simple.
We're a team of web design experts who are passionate about helping small businesses succeed online. We understand the unique challenges that small businesses face when it comes to marketing and selling their products and services online. That's why we offer a comprehensive range of web design services that are specifically tailored to meet the needs of small businesses.
From website creation and development to e-commerce solutions and digital marketing, we have the skills and experience to help your small business thrive online. Contact us today to learn more about our web development services and how we can help your small business succeed.